What is Normatec Compression Therapy?
NormaTec Compression Therapy is a cutting-edge recovery system that helps athletes recover and rehabilitate between training sessions or following competitive events. The NormaTec PULSE Recovery System consists of a compression device that surrounds your arms, legs, or hips. These compression units then utilize compressed air to massage your limbs, leading to mobilized fluid and faster recovery and recuperation following intense exertion. Instead of simply squeezing the limb using static compression, this innovative technology utilizes pulsing, similar to what you would experience in a manual massage. The pulsing alternates between different zones while other areas hold, improving the movement of fluid out of the limbs.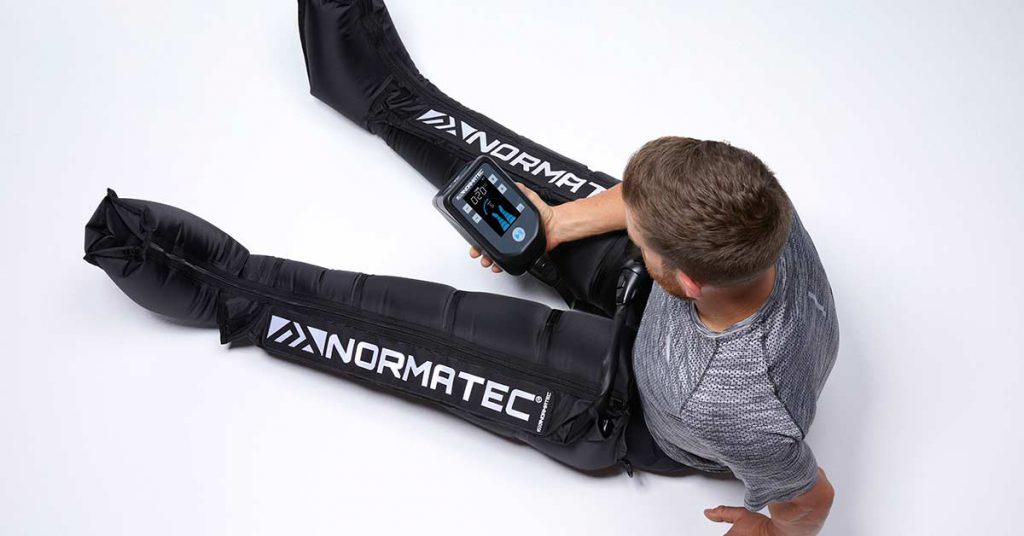 The completely digital system allows for customized, straightforward control of your recovery compression therapy experience. The design of the system moulds to your exact body shape when you first turn it on during a pre-inflate cycle. That allows it to provide a snug, custom compression therapy massage just for you.
Benefits of Compression Therapy
Compression therapy is an extremely effective recovery method following intense workouts, helping reduce soreness and enhance flexibility and range of motion. It works by improving the movement of lymphatic fluids out of your muscles, sending blood flow back into the area to remove waste products and reduce inflammation. While many athletes have long used compression shorts or compression socks for a similar effect, NormaTec provides an enhanced compression therapy experience. 
Some of the benefits include:
Flushing of lymphatic fluids and lactic acids, helping remove toxins from your muscles
Reduced inflammation
Improved circulation
Reduced water accumulation
Accelerated recovery and rehabilitation
These benefits make NormaTec the go-to compression therapy method following endurance workouts like marathons or recovering between training sessions.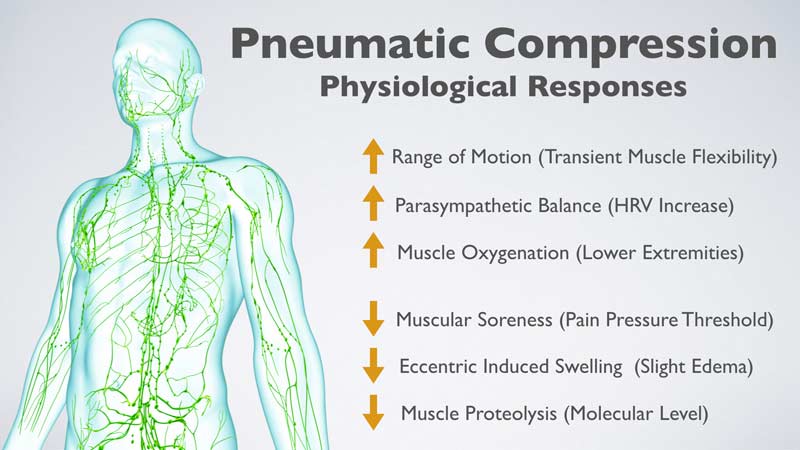 Call us NOW and BOOK your session on 46383 777
Legs, Hips and Arms available
$30 for 30 minutes